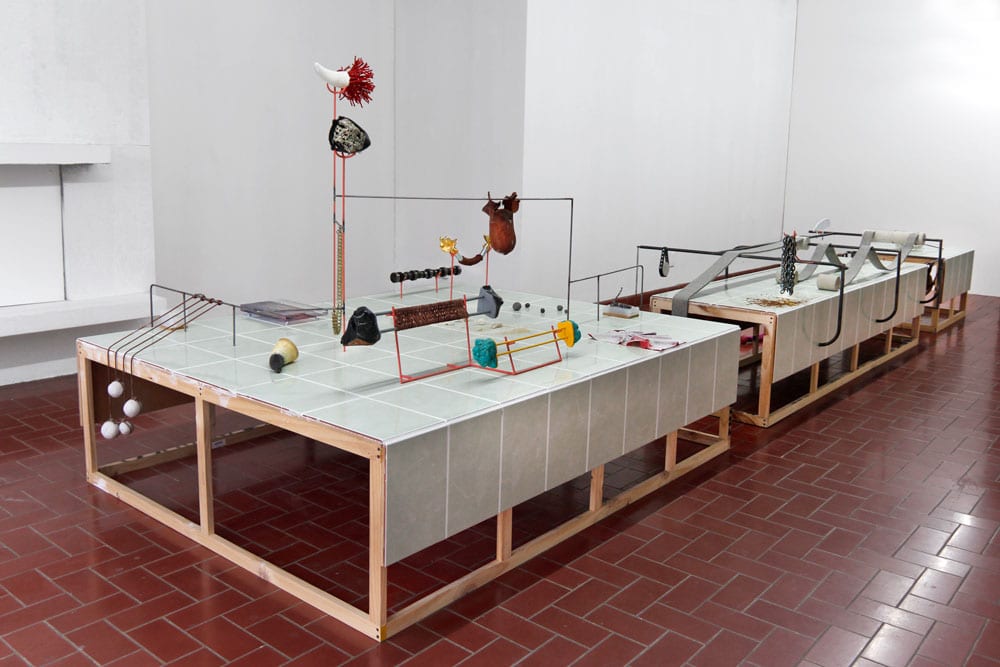 vol.1 cowboys is an installation developed for the apartment gallery space of guadalajara90210 in 2018. In 2019, it was moved to Mexico City and presented in an altered state at raw building site.
vol. 1: cowboys consists of three tile plinths, whose plan reflects the architecture of the domestic space. They are open-ended, emphasizing the section of each structure, and hold a selection of objects and interventions in vignette-style museography. The exploded positioning of the plinths and the intervening structures suggest a larger capacity, an installation that has no end. The subject does not have full representation. Yeni Mao proposes that the entry point into histories is through absence, an absence delineated by clues and fragments.
The installation is, in essence, a figurative sculpture. Mao uses the emotional capacity materials carry; building materials that resonate a history of the body, and in turn, a social and political history. Mao's objects hold the intimacy of touch, texture, weight, etc., an intimacy that images do not give. The objects act as fetishes, reminiscent of anthropological fragments, collectively suggesting an echo of a narrative, the ghost of a characterization.